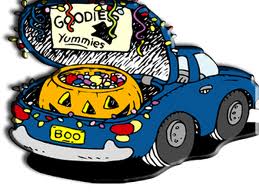 Halloween is quickly approaching and The Cooperative Extension office
has decided to host their 1st Annual Trunk or Treat.
This will not only help get some of our faces out there but to also give
back to the community by providing some safe Halloween activities for
our children.
If you are interested in participating in this event please contact Hayley Napier at (910) 576-6011 or hayley_napier@ncsu.edu. The event will be held at The Cooperative Extension Office Parking lot on October 31st from 4:30-5:30PM.